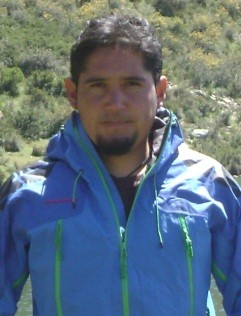 José Luis Flores Tarazona
Founder & Director odf Andes Camping, UIMLA TREKKING GUIDE
---
He is a certificated professional trekking guide. Jose studied at the High Mountain Studies Center (CEAM) in Huaraz. He worked as an engineer specialized in industrial work of safety and height. Jose lived his childhood surrounded by mountains and nature, and has 12 years of experience guiding and organizing expeditions.
Further, he participated in the trainee high mountain guide course. He has a wide experience in different mountain areas, with ascents and treks in the Peruvian Andean mountain range. He has taken courses in First Aid, security and rescue, cartography, among others. Jose stands out for his professionalism, organization and warm-heartedness.
Languages: Spanish, English, Quechua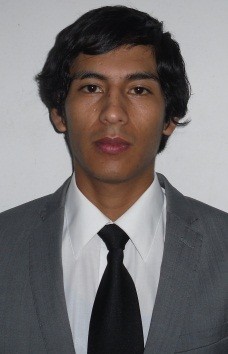 Andersón Barrionuevo Tarazona
Licensee in trade and international business
---
He is a professional with wide experience in business management related to foreign trade and tourism. He also has a vast knowledge in international marketing and negotiation strategies. He took a course about information technology.
Anderson is a socially responsible entrepreneur. He is passionate about outdoor sports such as trekking and mountaineering.
Cosme Ramos Carranza
UIAGM Guide
---
Cosme has climbed the most important mountains of the national territory. Besides, he has directed expeditions in Bolivia, Chile and Argentina (Aconcagua, expeditions along the normal route and the Polish). He had the opportunity to climb in the Swiss Alps (Matherhon, Dent Blanche, among others), and participated in rescue and ski courses.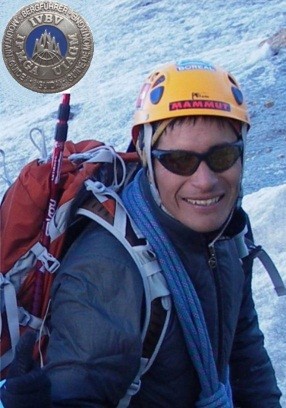 Carlos Callupe Herrera
UIAGM Guide
---
Carlos is a guide instructor and one of our UIAGM high mountain guides with more experience. He is a specialist in team building as a tool to promote teamwork, in which he has worked as a guide for many years. He is a professional skier and mountaineering climber that dedicates his life to the mountain.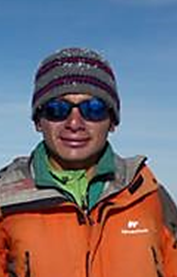 Wily Huamán Honorio
Trainee Mountain Guide
---
Wily is an entrepreneur, explorer and climber. He is working toward certification as a High Mountain Guide of Huaraz. He leads expeditions in the Cordillera Blanca, Central, Huayhuash and others mountain ranges of Peru. He participates as mountaineer in charge of Security in Vertical Work in the Project of Seismic Exploration in the north and south forest of Peru.
Eliseo Cruz Antaurco
UIMLA Trekking Guide
---
Eliseo is an Official Trekking Guide. He was born in Llamac town, in the Cordillera Huayhuash. He studied at the High Mountain Studies Center (CEAM) in Huaraz, and has been working in tourism for 15 years.
While carrying out his studies, he developed different activities in places above 5000 m.
As part of the course he made two new circuits: trekking in the Cordillera Huayhuash, Cordillera Raura and the Inca trail (in 14 days), and the trek in Choquequirao in southern Peru.
Eliseo has also made ascents to peaks between 5000 and 6000 m. in the Cordilleras Blanca and Huayhuash, among these peaks there are Chopicalqui 6350 m, Tocllaraju 6034 m, Vallunaraju 5665 m, Pisco 5780 m, Ishinca 5530 m, Mute devil 5350m.
Daniel Milla
UIAGM Guide
---
He was born in Huaraz city. He has a wide experience as a trekking and high mountain guide. He has guided in Mexico and Argentina, where he ascended to Aconcagua (6959 m). In Peru, he climbed the "Alpamayo" mountain (considered the most beautiful mountain in the world), and the highest mountain in the country, "Huascaran Sur". In 2005 he achieved the record for climbing the "Alpamayo" and "Quitaraju" in 32 hours and 16 minutes, from Cashapampa city (round trip). This route is usually done in seven days.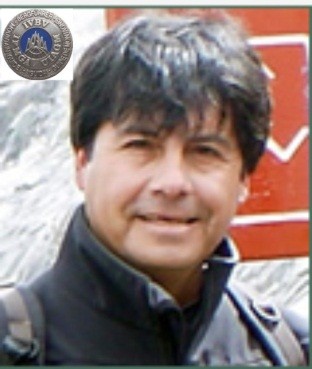 José Chacón Herreros
UIAGM Guide
---
José is a Professional Mountain Guide with more than 25 years of experience, guiding and organizing expeditions along the Andes Mountains (from Ecuador to Argentina). He has wide knowledge and experience regarding the mountains of the Cordilleras Blanca and Huayhuash. He is an active member of the International Federation of Mountain Guides Associations (IFMGA) and the Mountain Guides Association of Peru (AGMP). José has been President of the AGMP. Besides, he was an instructor in mountaineering and hiking at the Center for High Mountain Studies (CEAM) in Huaraz.
Melesio Guerrero Escolástico
Trainee Mountain Guide
---
Melesio is an aspirant UIAGM guide. Born in Huaraz, passionate about extreme sports (mainly climbing), he applied to the High Mountain Studies Center of Huaraz to train as a qualified and certified mountain guide.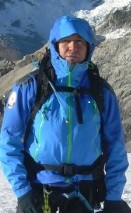 Jose Luis Mendoza Davila
UIMLA Trekking Guide
---
Jose is a Professional Trekking guide. He studied at the High Mountain Studies Center (CEAM) in Huaraz. He has guided many groups in different hiking circuits in the Huayhuash and Blanca Ranges. Jose has also climbed some mountains of moderate difficulty like Urus 5945m, Ishinca 5530m and Pisco 5750m, in the Cordillera Blanca; Diablo Mudo 5350m and Pumaririnri 5465m, in the Cordillera Huayhuash.